Some of my clients include:
Icon Books   :   Relic Entertainment   :   Alzheimer's Society   :   BBC   :   West Midlands History   :   Wellcome Trust
My ability to illustrate in a variety of different styles allows me to make work that answers clients needs such as black and white ink, vector, painted historical, water colour wash, cartoon, comic and may more. There are some styles that I have become well known for such as historical woodcut, medieaval manuscript, line work or painted. There are some styles that I have become well known for such as historical Woodcut, Medieaval Manuscript, line work or painted.
The task for this project was to create 180 pages of medieval manuscript woodcut style illustrations with a contemporary feel. For this I used a blend of graphic novel & rich picture techniques integrated with historical reference material.  Enabling me to use my experience of historic art and contemporary comic story telling upon for the client. Working with writer Dr Eleanor Janega we were able to tell a story spanning the whole of the Middle Ages.
Client: Alzheimer's Society
The aim of this work was to tell emblematic stories whilst demonstrating the various Alzheimer's Society literature and promotional material. The colour flashes relate to
brand guidelines
. I was able to use my cartoon style in conjunction with some visual facilitation approaches to delivering a cohesive set of illustrations that not only answered the brief but told some emotional stories with the care it deserved. 
Client: BBC
The BBC commissioned me to make a series of vector style illustrations that would work with their branding for iWonder (the BBC's E-learning channel). I also illustrated elements and composited them in to an animation featuring the presenter Richard Bacon. The style of these assets were to compliment the overall design aesthetic of the sites UX design
Client: West Midlands History
Working with the author and historian Cathy Shingler we made a Children's book that not only told the fascinating story of the largest Saxon Hoard ever found but of the people involved in its discovery. All the way from the metal detectorist to the various scientific experts. We also were able to convey a story about the most famous Mercian King Penda! This enabled me to use a comic style for the historical narrative and a water-colour saxonish style for the mythological story.
Client: Devine Elements
Divine
 Elements commissioned a set of contemporary, stylish and elegant heads, necks and hands to use in their exclusive online jewellery shop. Using a supplied example i was able to extrapolate the essence and create my own set of original characters to use as models for there items.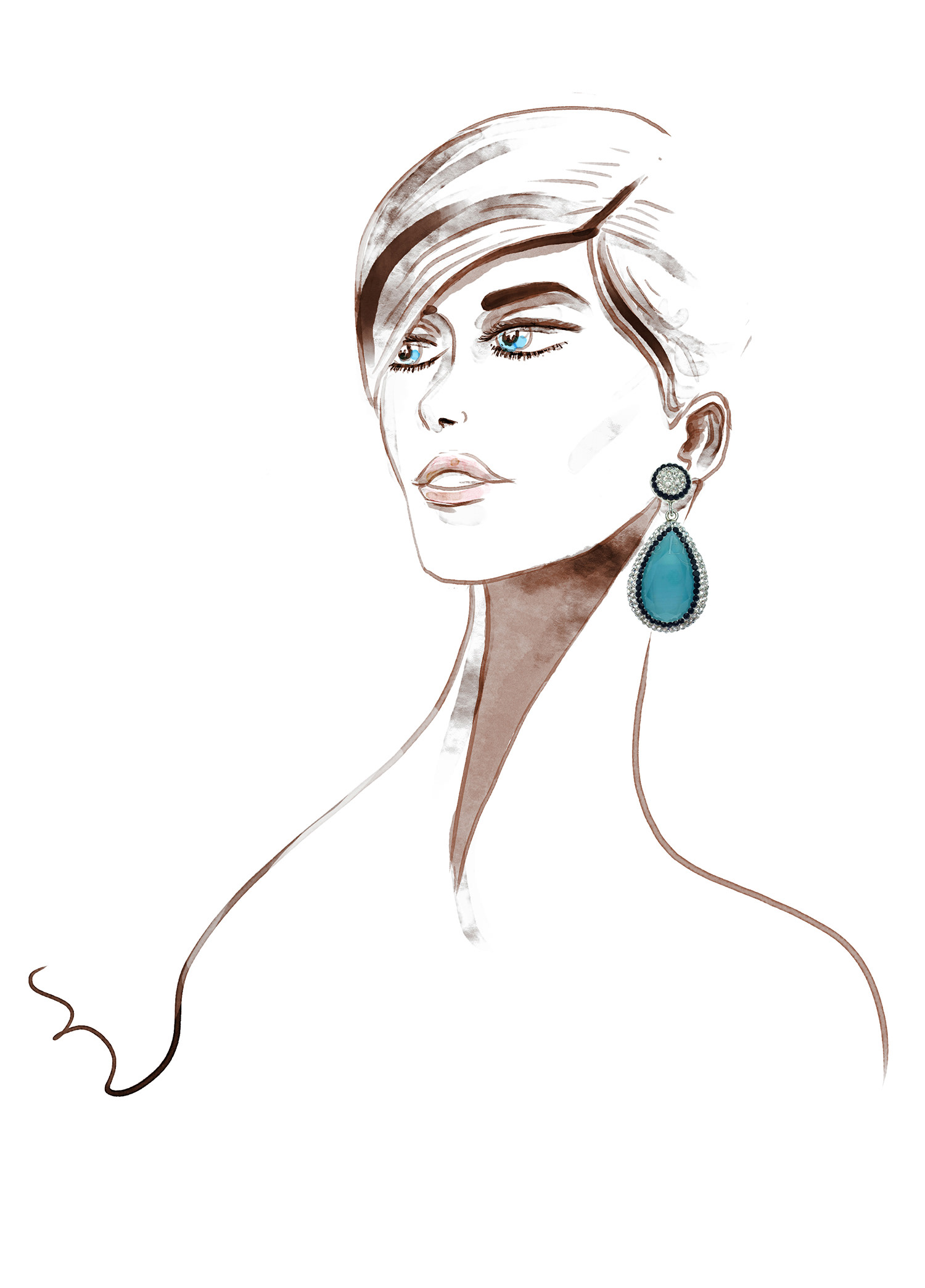 Client: The Wellcome Trust
This series was commissioned by Sophie Churchill's Corpse Project, funded by Wellcome Trust. The aim was to convey research that problemitised what to do with the bodies of people once they have died. Each picture had to convey complex and  layered set message.  I was able to curate these various messages to reflect back in to the look of each Art work. The final work was projected on to the wall of a galley space in showcase finale.
From time to time I make comics and here are a couple to view. Comics are a great way to tell a story and I often use skills and experience gained from this medium to help inform my other areas of discipline. You can imagine motion Graphics, Storyboarding and Editing have a strong overlap with comics.